ISBONA Membership
Consider joining ISBONA! Our purpose is to provide information about Icelandic sheep to the general public and to facilitate the exchange of information between members and breeders. ISBONA also promotes the special attributes and products of these unique sheep. We have several categories of membership, and one of them is bound to be right for your interests: breeding, fiber, pets...you don't even need to own sheep!
The new ISBONA Breeders Directory provides a listing of current Full and Web members who are breeding sheep. Breeders are categorized by state, province, and country.
In each category there are virtual farm cards, or entries, showing names, addresses, and contact information. Clicking on the blue label of the entry opens up a details page for that particular breeder, which will include even more information.
All Members are encouraged to create an entry with a username and password HERE. This only needs to be done once. After your entry is approved, you may use your username and password to log in. For Full and Web members, your entry will also be published in the Breeders Directory section of the website.
How to log in once you have created an entry in the Breeders Directory:
The Login page is found above, in the main menu. A successful login willl take you directly to the ISBONA Breeders Directory. Find your farm card/entry there, and click your blue Username label to see your details. If you click the edit icon at the top left beside your username and choose Edit, you can change anything you wish.
(Note: Clicking on "Enable" will unpublish your listing. It is a toggle switch. Clicking it once again will return your state to "published".)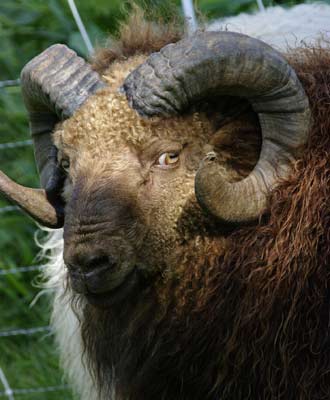 Annual General Membership Meetings (AGM) are held yearly by ISBONA. Meetings rotate across the US.
Quarterly Newsletter: ISBONA's high quality, professional newsletter is one of our basic means of communication and also serves as a wonderful educational tool. Articles of interest include anything about Icelandic sheep, Iceland, farm profiles, flock management, pasture management, health, working with the Icelandic fleece and wool, recipes, etc.
---
Links:
Our library, through fundraisers and donations, has an extensive listing of books and video tapes on almost anything Icelandic -- all available for loan to current members of ISBONA.
On-line email forum for the Icelandic sheep community to share information about Icelandic sheep, their care, and related topics among members. Our e-list is VERY active and helpful. You must be an ISBONA member to join this forum.
Breeders Directory includes many ISBONA members, although a listing here is not an endorsement by ISBONA of any individual farm. In looking for breeding stock or answers to questions, be sure to find a knowledgeable breeder who is willing to offer you pre-sale and after-sale support.
Useful materials for breeders: Icelandic sheep and ISBONA fact sheets, sheep registration information, etc.