Welcome to ISBONA
The purpose of the Icelandic Sheep Breeders of North America is to preserve and protect the purebred Icelandic sheep breed in North America; to facilitate registration and pedigree information for the breed; to provide information about Icelandic sheep to the general public and to facilitate the exchange of information between members and breeders. ISBONA also promotes the special attributes and products of these unique sheep. Membership is open to anyone with an interest in supporting our mission. You do not even need to own sheep!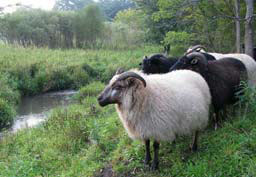 Consider joining ISBONA. We have regular and junior memberships available.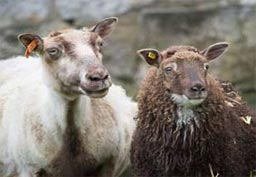 You can search for Icelandic sheep breeders and members in our Members Directory. Search by location, types of products and more via keywords.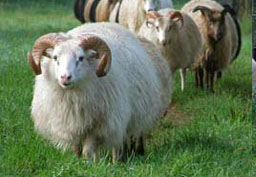 A compilation of information and printable forms: tools provided to ISBONA members to help them to educate the public about Icelandic sheep.
ISBONA News
You can still purchase a unique Icelandic Sheep poster from our Library's limited supply. See our offer under RESOURCES above.
ISBONA will be the official breed association for 2019 for US Icelandic sheep registrations. We are beginning our final transition now with CLRC which means we are freezing our membership for a brief period. If you need registry services, please check with CLRC. They will be able to guide you. Remember this is for US breeders only. Canadian breeders will continue to use CSBA.

Update Corner: Registration Rules, Fees and More
Members: All ISBONA newsletters are available on line. Check out the Members Only section.